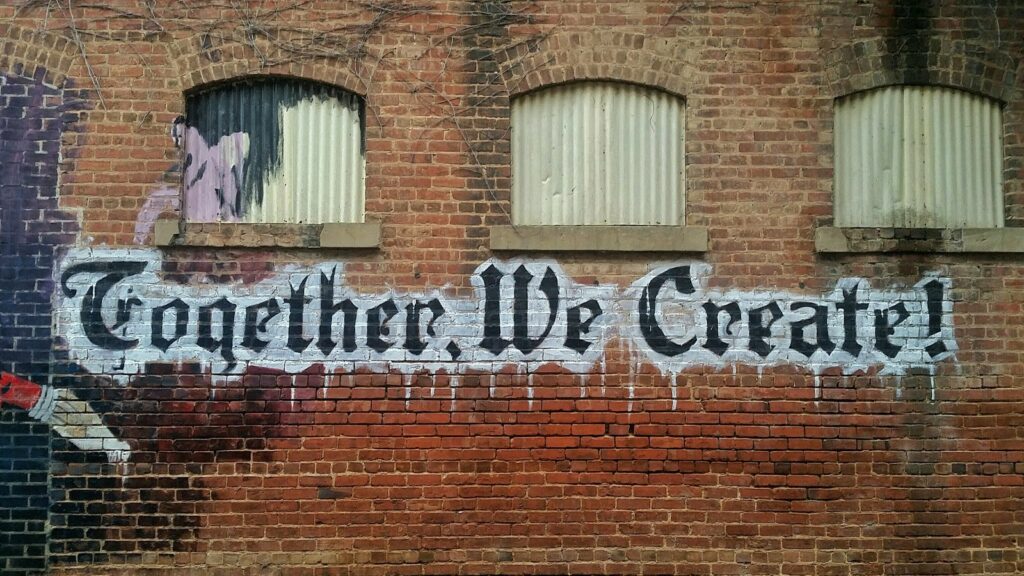 Current State of Business
The military coined a term in the last century — "VUCA" which stands for volatility, uncertainty, complexity and ambiguity. In the past, VUCA situations arose in business during a culture change ie. a re-organization, a bankruptcy, IPO etc. Culture change in organizations used to be a one-time event and employees could be at ease afterward. Now, culture change is constant. Nearly every day a new startup is born, new research surfaces, new technology breakthroughs are achieved, and new customer trends develop. Enter VUCA as constant. Startups are well positioned to deal with volatility and uncertainty given their nimble nature. Large organizations have the capacity to manage complexity and reduce ambiguity. In order for startups to scale with excellence and large organizations to continuously evolve (or innovate) in our fast-paced environment, they must be able to mitigate all the VUCA-induced risks. And culture is the tool to help us face VUCA head on.
What the F*$% is Culture?
Culture has become a buzzword, but what is "culture" anyway? Some think about ping pong tables, kombucha kegs and open floor plans. Others think of culture as defining mission, vision, values.
Put simply, culture is how we operate, how we do things.
At its best, your company's culture reflects a commitment to developing the mindsets and behaviors that reflect your mission, vision and values. Culture empowers people to make better decisions, in a quicker way, without micromanaging. This is because people make decisions based on the rewards of the system. A person will make very different decisions within a culture that explicitly (or implicitly) promotes autonomy with a "do whatever it takes" mindset compared to a more rigid, policy-driven culture. The daily decisions that we make have impact- culture is the cause and effect of every choice we make. This is why it is so important to take a proactive stance around company culture- it has the ability to make or break an organization.
Culture is Brand
How we do anything is how we do everything and each behavior bleeds into the customer experience. The reality is, in this consumer market, internal culture is external brand. 59% of Millennials expressed that a company's ethics and practices are important factors in deciding what brands they will buy. Amazon and Uber learned the hard way that even a mere accusation that corporate culture is suspect, can be enough to cast doubt on a good brand reputation. Culture Amp's CEO, Didier Elzinga's, definition sums up this culture as brand concept well:
"Your brand is your promise to your customer, and your culture is how you deliver on this promise."
I love this definition because it explains the true business value behind a healthy culture. Essentially, how we work determines our organizational success. This is because when people are motivated and engaged at work, the customer satisfaction rating skyrockets. Lindsay McGregor and her team explain their research on human motivation and how culture affects customer satisfaction in their book, Primed to Perform (see details below). In our world of VUCA, ensuring that people are motivated and connected to their why creates the grit necessary to stay resilient among the constant change. It's that grit that also ensures customer loyalty.
Culture as Risk Mitigation
Let's recall the United Express Flight 3411 incident at O'Hare International Airport in April, 2017. United had overbooked their flight and offered vouchers to customers willing to change flights. United's policy limits the total voucher amount to $800. When customers stopped bidding at the $800 offer, United turned to brute force. In turn, David Dao Duy Anh, was injured while being forcibly removed from the flight and United spent millions of dollars on PR rectifying the situation.
United's customer commitment reads as follows, "Our goal is to make every flight a positive experience for our customers…Treat passengers fairly and consistently in the case of oversales."
United has defined their brand promise but their systems do not support the desired employee behaviors or culture to deliver on their promise.
Systems are things like policy, performance metrics, recognition tactics, procedures etc. all of which contribute to the overall cultural operating system. United thought that implementing the $800 voucher policy was a good way to mitigate risk.
Yet, people are only as good as the system they are confined by. People don't make bad decisions, they make good decisions based on the rules of the game.
Had United given employees the autonomy to make better, value-based decisions rather than being bound to rigid policies, United would have spent way less on a customer voucher than they did on the PR and customer attrition cost. I'm not saying that we need to throw out all of our systems, I'm saying that we need more human-centered systems where risk mitigation is a product of empowered people, eager to contribute.
Call to Action
Establishing a cultural operating system that is adaptive and enduring is imperative in this world of VUCA. Culture is your brand and it is a tool for risk mitigation. If that isn't enough, culture is the only competitive advantage in the 21st century- it cannot be copied or stolen. You have the choice to consciously craft your culture and scale and innovate with excellence or continue to adopt the culture set by leadership, for better or for worse. So ask yourself, if your external brand is a direct reflection of your internal culture, would you be proud?